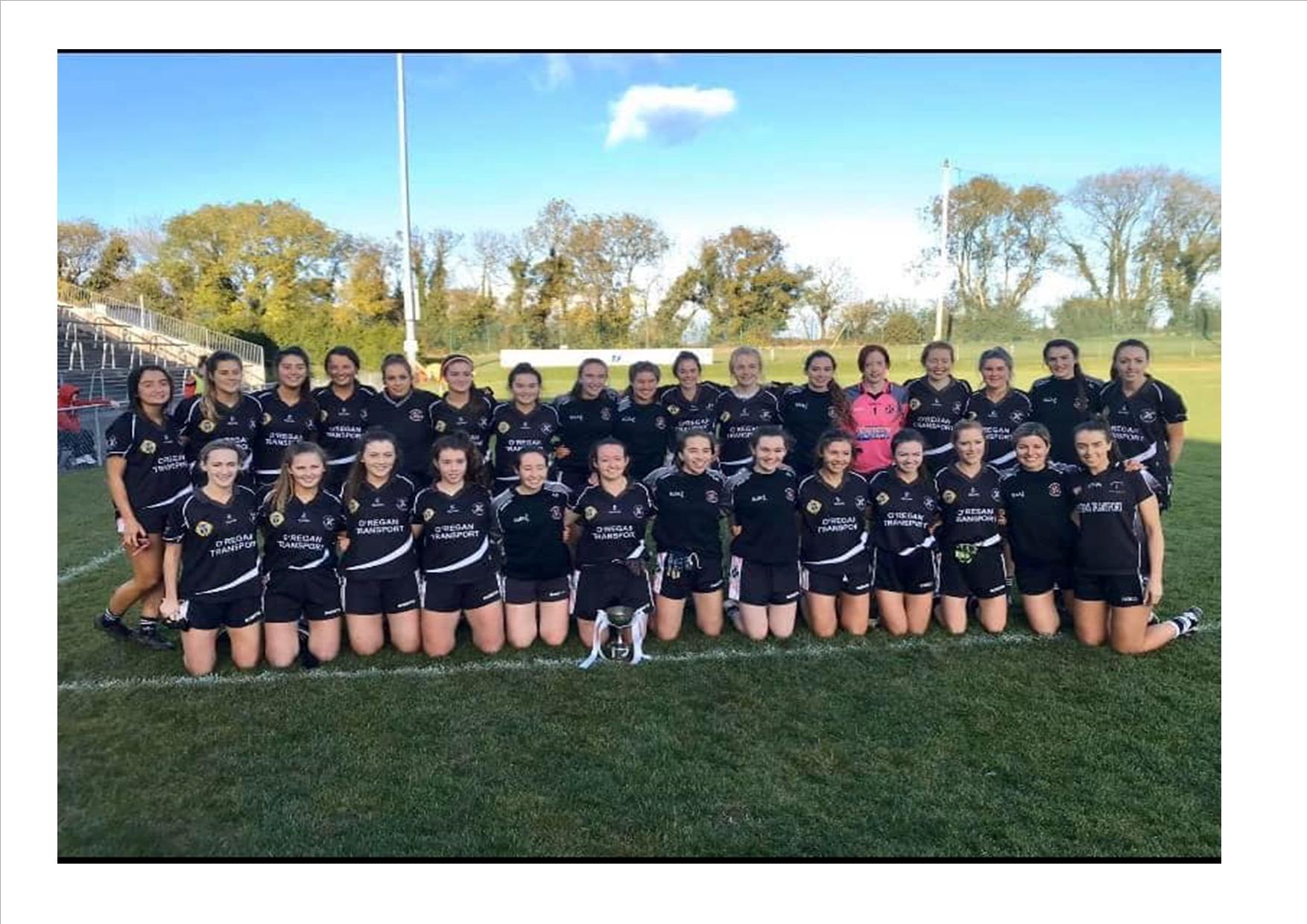 On Sunday, November 24, it's the turn of the Junior Finalists, namely CL MacHale Rovers (Mayo) and Donoughmore (Cork), who will meet at Duggan Park in Ballinasloe at 2pm.
In the Junior Final, two-time All-Ireland Senior Champions Donoughmore are looking to follow in the footsteps of Aghada in 2017 and Glanmire last year by bringing the Junior silverware back to Cork.
This is the fifth successive year that a Cork club has contested the All-Ireland Junior Club Final, as Glanmire (2018), Aghada (2017), Kinsale (2016) and Bantry Blues (2015) all appeared on the big day in previous seasons.
For Mayo Ladies Football, this is also a big day as it marks the first time since 2017, when Carnacon claimed Senior honours, that a team from the county has contested an All-Ireland Club decider.
The CL MacHale Rovers team is graced by Rachel Kearns, who claimed a TG4 All Star award at the Citywest Hotel last Saturday night.
Captains Marie Larkin, CL MacHale Rovers, left, and Eileen Lyons, Donoughmore, pictured ahead of the All-Ireland Junior Club Final 
No Mayo team has ever won the All-Ireland Junior Club Championship, although Knockmore did contest the 2008 Final.
At Captains Day, the Junior Club Finalists, CL MacHale Rovers and Donoughmore, were represented by captains Marie Larkin and Eileen Lyons respectively.